If you want to share a video with a select few, keeping it on YouTube might not seem the most logical option. But did you know you can make a video on YouTube private and make it selectively accessible? In this blog post, we'll explore the benefits of keeping a video private on YouTube and guide you through uploading and sharing a private YouTube video. Let's hop in!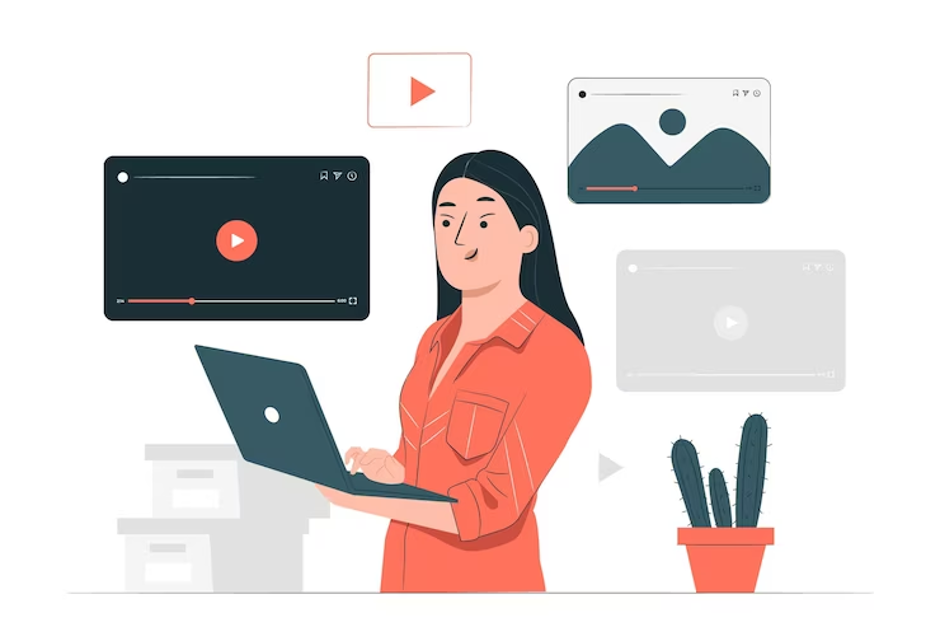 Why Keep a Video on YouTube Private?
YouTube's private video feature comes in handy for various reasons, including:
1. Free up Your Storage Space
Videos can take up a lot of storage space on your computer or other devices — especially big videos!
YouTube is your free cloud space to store visual content. Upload these storage-occupying videos to YouTube as private and save valuable storage space without sacrificing accessibility.
2. Protect Sensitive Business Data
If you're a business owner, you might have a visual database requiring different levels of security and access authorizations.
With a private YouTube video feature, you can upload confidential videos to YouTube and ensure that only authorized users can access them.
3. Create Your Private Video Library
Have a collection of personal or family videos that you want to keep organized, secured, and selectively accessible?
Upload them to your YouTube account as private videos. This way, you can create your private video library accessible from anywhere with an internet connection. In this way, you won't be needing to look for other methods to share high-resolution video files online.
How to Upload and Share a YouTube Private Video
Now that you understand the benefits of keeping a video private on YouTube, here's how to upload and share a private video:
Log in to your YouTube account.
Click on the camera icon and select "Upload video."
Select the video you want to upload or drag and drop it into the upload box.
Once the video has finished uploading, click on "Visibility" and select "Private" from the dropdown menu.
Click "Save," and your video is now private on YouTube.
Once you select the visibility as Private, another dropdown with the option "Share Privately" will be accessible. Click this button.
Add the email addresses with whom you want to share the video and hit "Done."
And voila! Your video is now selectively accessible to people who have authorized access only.
Conclusion: Securely Share Private Files and Videos with Bigg.ly!
Other than YouTube, there is one more secure way to share private videos without uploading them on YouTube. You can use Bigg.ly to securely send your private content with a file size of up to 4GB.
Bigg.ly is a free file-sharing tool that allows you to send large files without worrying about email attachment size limits. With Bigg.ly, sharing large private videos with select individuals is easier than ever. Give it a try and start sharing your private videos with ease.