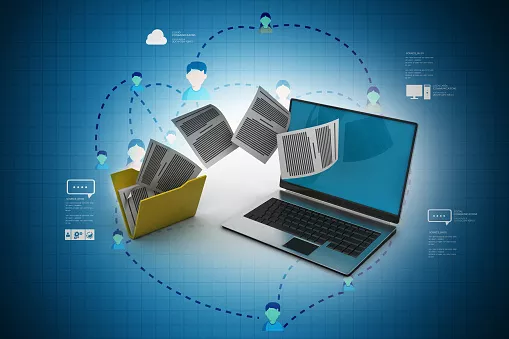 A document is a piece of data that has important information in it. In our daily lives, we go through hundreds and thousands of documents. A document could be a file, a video, a photograph, or just a piece of paper. We use a document management system to control, save and secure some crucial documents. It helps us organize, share and access them easily.
A document management system is used to manage and handle our important documents more efficiently. If you still feel sketchy about using it, let's discuss why you might need it.
1. Secure Documentation
The first thing that we worry about with our important documents is to keep them safe and secure. Our documents might have some information like credit card information and social security number that should not be shared, so we make sure to keep them safe.
Just like that, our essential documents need to be in a safe and secure place on our computers as well. Anyone can get access to our computer or might hack into it and steal our information. But what you can do is use a strong and secure document management system that not only allows you to manage your documents but will keep them safe as well.
2. Freedom and Time Management Features
You can save a lot of time when you have a good management system that offers features like managing your documents, updating the data, or even enabling permissions.
The Internet has made everything much more accessible. You can now send larger files to each other via Bigg.ly, and you can also save those files or documents in a good quality document management system. And it will save you a lot of time for sure.
3. Cost-Efficient
This might sound new to you, but a good document management system can save you a lot of trouble and money as well. If you lose a document, you will be facing a lot of trouble and have to go through the whole process to make a new one. The cost for the document is separate.
On the other hand, if you use a document management system, the chances of losing a document will be reduced to zero.
Sending large document files and saving them has become more efficient and more manageable. You can use Bigg.ly to send files. In addition, you can use a good document management system to manage the documents and keep them safe with you.