The customer is a powerful entity for every business. And, if you want to thrive in a growth-oriented world, you need to make use of business tools and make your brand accessible and likable for customers.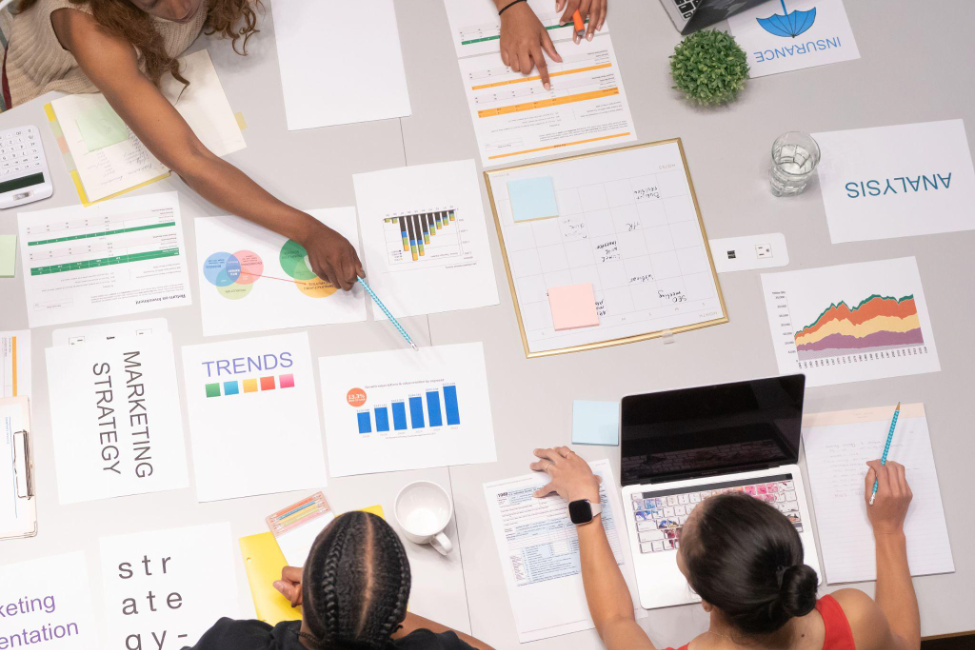 This guide contains five powerful tools for a small business that can help you smartly reach your audience and solidify your status while minimizing your manual workload.
1. A Web Analytics Service: Google Analytics
Google Analytics is the best webmaster tool that helps you know your audience better, track your progress, and know where your business stands. It equips you with mandatory data like the number of visitors on your site, how long they stay, devices they use, overall engagement, and much more.
If you are a small or new business navigating the digital world, Google Analytics is the best free tool for you. All you need is a Google account to enter into this world.
2. A Task Management Tool: ClickUp
ClickUp is a project management platform that consolidates company data into a single online solution and simplifies one's business life.
Juggling manually through multiple tasks can be overwhelming and unorganized. Task management tools like ClickUp aims to take the burden off your shoulders and shift your focus toward more significant areas. It enables you to collaborate with your team, assign tasks, set deadlines, map out important dates and appointments, track budgets, and see how everything is coming along.
3. An Effortless File Sharing Platform: Bigg.ly
It's so annoying when you want to send out crucial work files to your coworkers via email, but the attachment is too large to be sent.
Been there?
Then, allow Bigg.ly to be your reliable, professional companion. Now you can share fairly large files with your team members without trouble. All it takes is uploading your files with information, and Bigg.ly will send it after scanning, no matter how large it is.
4. A Team Messaging & Communication Tool: Flock
Relying on old-fashioned phone calls and email in a fast-paced world can slow your progress as a business. Hence, it is imperative to equip yourself with modern-day communication tools like Flock, which are much faster and easier to use.
Flock allows you to share ideas with team members, forward files via direct or group messaging, conduct a video conference, manage mailing lists, access the company's directory, and more. You can also invite your business partners as guests on this platform and limit the channels they can view.
5. An Email Marketing Software: SmartrMail
It's 2022, and one thing you need to build right now is an email list. Marketing tools like SmartrMail can help you understand your audience better and send newsletters that can turn them into subscribers.
The best thing is that you can use this tool for free if you are a small company owner. Moreover, it is specifically designed for e-commerce businesses, so another reason to give it a fair shot.
Takeaway
It is high time to become acquainted with the latest technologies to accelerate your growth. To stay relevant and boost revenue as a small business, you really have to up your game.
With the help of these five tools, you can improve your strategies and get closer to success eventually.