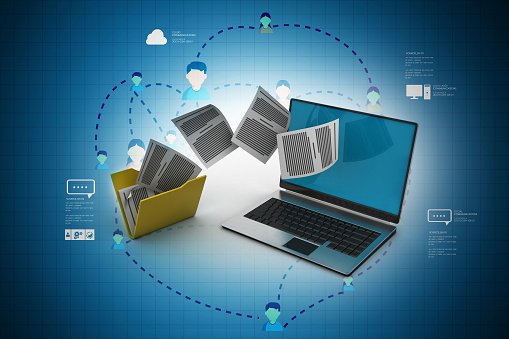 WeTransfer is an online platform that lets users share large files with ease. It is a popular service used by both individuals and businesses around the world. But you may be wondering about the WeTransfer file size limits. In this article, we will break down everything you need to know about the maximum file size allowed on WeTransfer so you know exactly what to expect when using it.
What is the WeTransfer File Size Limit?
WeTransfer has a maximum file size limit of 2GB per transfer. This means that any files you upload through WeTransfer will be limited to this size. However, you can also send multiple files, as long as the total size does not exceed 2GB. The good news is that this limit is generally enough for most users.
What If I Need to Send a File Larger Than 2GB?
If you need to send files larger than 2GB, you can use WeTransfer Plus. WeTransfer Plus offers unlimited storage and allows users to send files up to 20GB in size. The cost of using WeTransfer Plus is $12 per month, and you can add up to 20 collaborators who will be able to access and download your files.
Are There Any Other Factors That Affect File Size?
Yes, there are other factors that can affect the maximum file size limit. For example, if you are using a slow internet connection or an outdated web browser, your files may take longer to upload and thus be subject to a lower size limit. Additionally, some browsers (e.g., Safari) have their own file size restrictions that could affect the maximum allowable file size.
What is the Alternative to WeTransfer for Big Files?
If you're looking for an alternative to WeTransfer, Bigg.ly is definitely worth checking out. Like WeTransfer, Bigg.ly is a free file transfer service that lets you send large files quickly and easily. With Bigg.ly, you can send files up to 4GB per transfer, without having to sign up for an account.
How to transfer files with Bigg.ly
Simply drag and drop your files onto the site
Enter the email addresses of your intended recipients
Hit send!
Bigg.ly will then scan your files for viruses, package them into a zip file, and encrypt them for secure transfer. Plus, you'll receive a sharing link that you can use to send to the recipient via your preferred messaging service.
Customize your sharing options with Bigg.ly
At Bigg.ly, you can customize your file-sharing experience to meet your specific needs through a variety of options. These options include setting expiration dates for your files, adding password protection, and selecting whether or not to allow downloads.
Overall, Bigg.ly is a great alternative to WeTransfer, with all the same features and more.