File sharing and project management – Today, the USB remain one of the most used traditional file-sharing methods. USB drives are like ink and paper; they will always be a part of the world's tech system.
Nonetheless, we can't dismiss how newer methods like peer-to-peer networks and web-based hyperlinks documents have changed the digital workspace.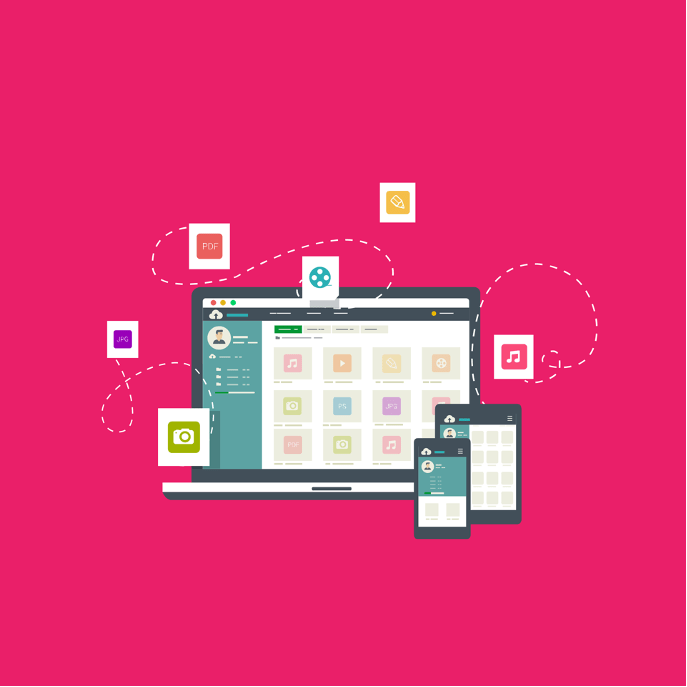 File sharing has evolved beyond the exchange of files between computers. Now, we don't simply exchange files. We exchange access to files.
The benefits of newer file-sharing methods are exponential. But how well does it impact business projects?
Research shows that, when applied to project management, file-sharing software could result in the following:
Collaboration boosts among team members
Better integration of operation methods
High worker retention
Faster delivery
Increased job satisfaction
The above are valuable qualities worth pursuing. However, there are more concrete benefits available.
So, if you're working on a project, here is why you'd want file-sharing software in your management system.
Better Security.
The typical file-sharing software enhances administrative control over shared files. You can encode your files, making them only accessible to people with the proper clearance.
They also come with a scan that helps detect spyware and other foreign harmful programs in an incoming or outgoing file.
Centralized Data History.
Any top-rated file-sharing software will help you maintain a good track record of all your updated files. That way, you'd know who made new modifications to your project and when they did it.
Cost Reduction.
When you run your project via file-sharing software, you get a perfect administrative system; record logs, automated security, and access to limitless cloud-based storage.
These are standard add ons that cost quite a lot to integrate into the usual project management systems. However, they come free on most file-sharing platforms.
Heavy file engagement.
Large data transfers are the most coveted feature of file-sharing software. File sharing services as offered by sites like bigg.ly allow you to transact in gigabytes with no risks of incurring downtime during transfers.
With no limitations in file size, you won't have to compress your files and risk losing data in the process.
Faster Execution Time.
The mix of seamless administrative control, simultaneous accessibility, and high sharing speed would result in fast delivery. Ultimately, file-sharing software would save your team tons of work hours.
So, log on to Bigg.ly to start sharing your project files today. It's safe, fast, and free.