4 Best Compression Tools for Easy File Sharing
Sharing large files online can be a headache. Usually, the online file-sharing services set an upper limit for the file sizes that they allow you to send. Besides, large files often eat up our bandwidth and take ages to upload and download. In such situations, an effective compression tool can be a lifesaver. With the help of such software, you can compress your files without losing critical data or quality. Here we list the 4 best compression tools that let you compress your large digital files. By using these services, you can easily compress big files before sending them via a file-sharing website like Bigg.ly.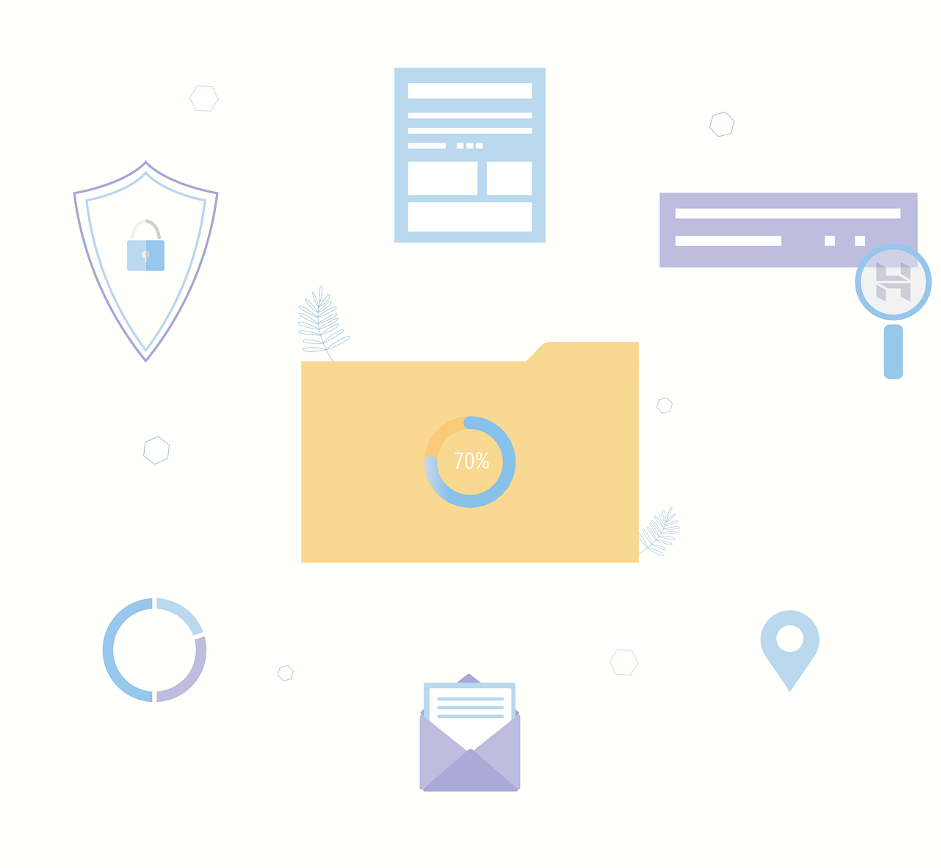 WinRAR
WinRAR has been on the market for almost three decades. It is one of the most widely used compression tools that allows you to create compressed files quickly and easily. You can create both ZIP and RAR archives with this tool. WinRAR automatically selects the compression method that is best suited for your file type. Its compression algorithm enables you to compress executable files and multimedia files. Furthermore, the tool uses 256 AES encryption to keep the files secure.
Price: 29$ excluding VAT for a single-user license
7-zip
It's an open-source file compression software that offers excellent services. 7-zip supports most of the compression formats and works quickly. The interface may seem dull and boring, but using the software is super easy. The tool can use the .zip format. Besides, it also has its own compression format that creates even smaller archives. This compression software lets you protect your files with passwords, and additionally, it encrypts your file names.
Price: Free
PeaZip
PeaZip is compatible with Windows and Linux. It supports more than 150 file formats and offers powerful security features. It uses AES256-based encryption and offers two-factor authentication and a password manager. Besides the standard zipping and unzipping, PeaZip also allows you to convert archives from one format to the other. This compression tool is able to create and extract RAR files. You can use this software along with WinRAR's free trial version to unlock full RAR support. This app allows you to split archives into multiple files, and it can also search for duplicate files.
Price: Free
Zip Archiver
It is another advanced file compression tool that is free to use. Zip Archiver is known for its easy drag and drop interface that allows anyone to use the software without any prior knowledge. Hamster Zip Archiver can be integrated with cloud-based services like Google Drive, OneDrive, and Dropbox. You can create your compressed file by using the easy-to-use interface and uploading it to the cloud drive. You will automatically get a sharable link that you can share with your intended receivers. The only downside of Zip Archiver is that it can only be used on Windows operating system.
Price: Free
Bigg.ly allows you to send up to 4 GB per transfer. There is no restriction on per file size. You do not need to open an account to use the services offered by Bigg.ly. We take your privacy seriously and do not sell or distribute your data to a third party. We implement end-to-end encryption to keep your files safe. Visit Bigg.ly to know more about how to make the most out of it.